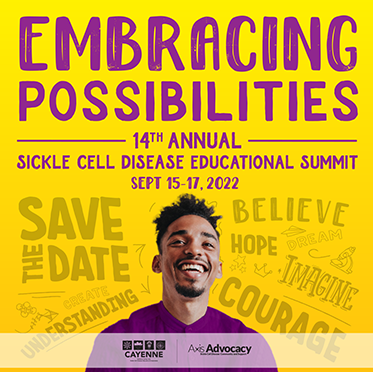 Delivering Graphic Support for Cayenne Wellness Center's Virtual Events

.
Client: Cayenne Wellness Center
Partners: Online Media Interactive and 3ApplesHigh
Introduction: Cayenne Wellness Center is a renowned organization that focuses on promoting holistic wellness and providing comprehensive healthcare services to individuals with sickle cell disease in California and across the globe. The organization is committed to creating a positive impact on people's physical, mental, and emotional well-being. One of the key strategies of Cayenne Wellness Center is to host virtual events every year, bringing together experts in the field of wellness and health to share their knowledge and insights with the audience.
Challenge: Cayenne Wellness Center realized the importance of creating a consistent and visually appealing brand identity for their virtual events. They sought the expertise of Online Media Interactive, a leading digital marketing agency specializing in event management and virtual experiences, to help them achieve their vision. Cayenne Wellness Center also partnered with 3ApplesHigh, a local Atlanta design agency, to ensure that the visuals for the event were in line with their vision for the conference.
Solution: The team at 3ApplesHigh designed a set of visually appealing graphics, incorporating Cayenne Wellness Center's brand vision with colors, logos, and typography. OMI expanded on the vision to create graphics that were used across various elements of the virtual event, including their website, social media posts, email templates, and the event technology platform.
We leveraged our expertise in event management and virtual experiences to seamlessly integrate the visuals into the overall event setup. We ensured that the graphics were used consistently across all event-related communication, including the event website, social media posts, and email templates. The cohesive visual strategy created by 3ApplesHigh and executed by OMI helped Cayenne Wellness Center establish a strong and memorable brand presence for their virtual event, enhancing the overall participant experience.
Results: The partnership between Cayenne Wellness Center, OMI, and 3ApplesHigh resulted in a successful virtual event that was visually appealing, engaging, and consistent with Cayenne Wellness Center's brand vision for the event.