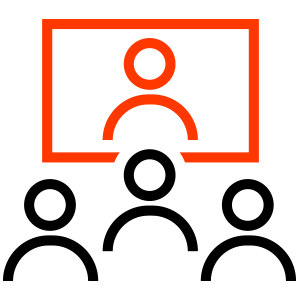 OMI specializes in delivering conferences and events using state-of-the-art virtual and hybrid event technologies. Our team of experts has extensive experience in designing and implementing end-to-end solutions for all aspects of event management, including planning, execution, and post-event analysis.
We work with a variety of virtual event platforms, including Cvent, Whova, Zoom Conferences, and Hopin, to provide a seamless and engaging experience for attendees. Our expertise in these platforms allows us to customize the event experience to meet the unique needs of each client.
We specialize in hybrid event planning, where we help clients create a strategy that combines both in-person and virtual experiences to maximize engagement and reach. Our team is experienced in designing hybrid event formats that integrate the latest technology and best practices to deliver a seamless experience for both virtual and in-person attendees.
Our event registration solutions are designed to help clients manage attendee data, collect payments, and streamline the registration process. We leverage a variety of tools to provide a comprehensive registration experience that includes personalized registration forms, secure payment processing, and attendee data management.
We also offer high-quality live streaming and webcasting solutions to help clients reach a wider audience and make their events accessible to anyone, anywhere in the world. Our team is experienced in configuring and managing complex live streaming and webcasting solutions that can handle high volumes of traffic and provide reliable and high-quality video and audio feeds.
We incorporate interactive features, such as live polls, Q&A sessions, and networking opportunities, to keep attendees engaged and connected throughout the event. Our team is experienced in configuring and managing these features, and we can customize them to meet the specific needs of each event.
Finally, we provide comprehensive post-event analysis to help clients measure the success of their events and identify areas for improvement. We leverage a variety of tools to collect and analyze data, including attendee feedback surveys, engagement metrics, and performance analytics.
At OMI, we are committed to delivering exceptional service and ensuring the success of our clients' events. Contact us today to learn more about how we can help you with your virtual and hybrid event needs.