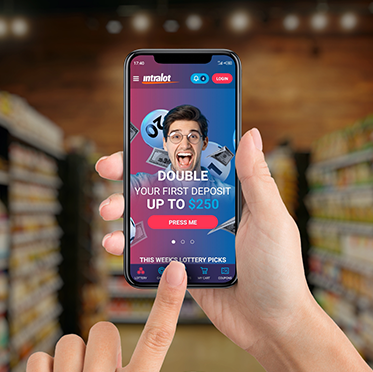 Intralot's Magazine Advertising Campaign with OMI

.
Background: Intralot is a leading global gaming solutions provider, offering a wide range of gaming products and services including lottery, sports betting, and casino games. With a strong presence in several markets, Intralot was looking to expand its reach and attract new customers to its gaming platform. To achieve this, Intralot partnered with OMI to create visually appealing magazine advertisements for a targeted advertising campaign.
Objectives:
Expand Intralot's customer base and reach new audiences
Raise awareness about Intralot's gaming platform among potential customers
Generate interest and engagement through visually compelling magazine advertisements
Drive traffic to Intralot's website and encourage sign-ups for its gaming platform
Strategy: OMI conducted a thorough market analysis to identify the target audience for Intralot's advertising campaign and developed a creative strategy that centered around visually appealing magazine advertisements that would capture the attention of the target audience and create interest in Intralot's gaming platform.
Execution: OMI worked closely with Intralot's marketing team to understand their brand guidelines, messaging, and overall campaign objectives. Our creative team then developed a series of magazine advertisement visuals that were modern, engaging, and aligned with Intralot's brand identity. The visuals featured vibrant colors, dynamic graphics, and bold headlines that conveyed the excitement and thrill of online gaming. OMI also ensured that the advertisements included a clear call-to-action, directing readers to visit Intralot's website to sign up and experience the gaming platform.
Results: The magazine advertising campaign created by OMI for Intralot generated positive results. The campaign also received positive feedback from Intralot's marketing team and was recognized for its creative excellence in the gaming industry.
Conclusion: The partnership between Intralot and OMI for the magazine advertising campaign was a success. The campaign demonstrated the power of visually compelling advertising in capturing the attention of the target audience and generating interest in the brand's offerings. Intralot continues to work with OMI for its advertising campaigns and plans to leverage the success of this campaign to further expand its reach in the gaming industry.