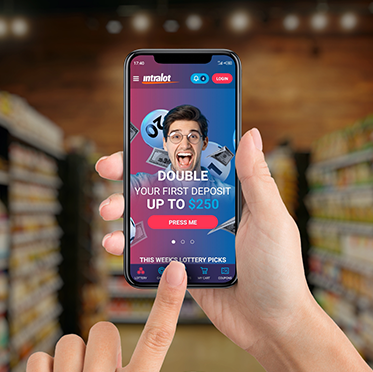 Online Media Interactive Helps Intralot Revamp Their Mobile Apps to Expand Gaming Platforms and Freshen Brand

.
Client Background: Intralot is a leading global gaming company that offers a wide range of lottery, sports betting, and gaming solutions. With a presence in over 40 countries, Intralot has established itself as a prominent player in the gaming industry, but was looking to enhance their mobile app offerings to meet the evolving needs of their diverse customer base.
Challenge: Intralot approached OMI with the goal of revamping the visuals on their existing mobile apps to create a fresh and modern user experience. Intralot wanted to expand their gaming platforms to reach new audiences, while also maintaining a consistent brand image across their various mobile apps.
Solution: OMI conducted a thorough analysis of Intralot's existing mobile app visuals, taking into consideration their target audience, business objectives, and brand identity. Based on our research and expertise, the team at OMI proposed a series of mobile app home page visuals that would enhance user engagement, improve functionality, and align with Intralot's brand image.
The redesigned mobile apps featured a modern and untuitive design that was visually appealing, easy to use, and responsive across different devices and screen sizes. 
Results: The mobile app redesigns by OMI successfully helped Intralot achieve their objectives. The fresh and modern look of the apps resonated well with their target audience, resulting in increased user engagement and retention, making it easier for users to access their favorite games and place bets, leading to a significant increase in revenue for Intralot.
Conclusion: Through our expertise in user interface design and development, OMI successfully helped Intralot revamp their mobile apps, expand their gaming platforms, and freshen their brand image. The redesigned mobile apps provided an improved user experience, resulting in increased user engagement, retention, and revenue for Intralot. The collaboration between Intralot and Online Media Interactive proved to be a successful partnership in meeting the evolving needs of Intralot's customers and achieving their business objectives.